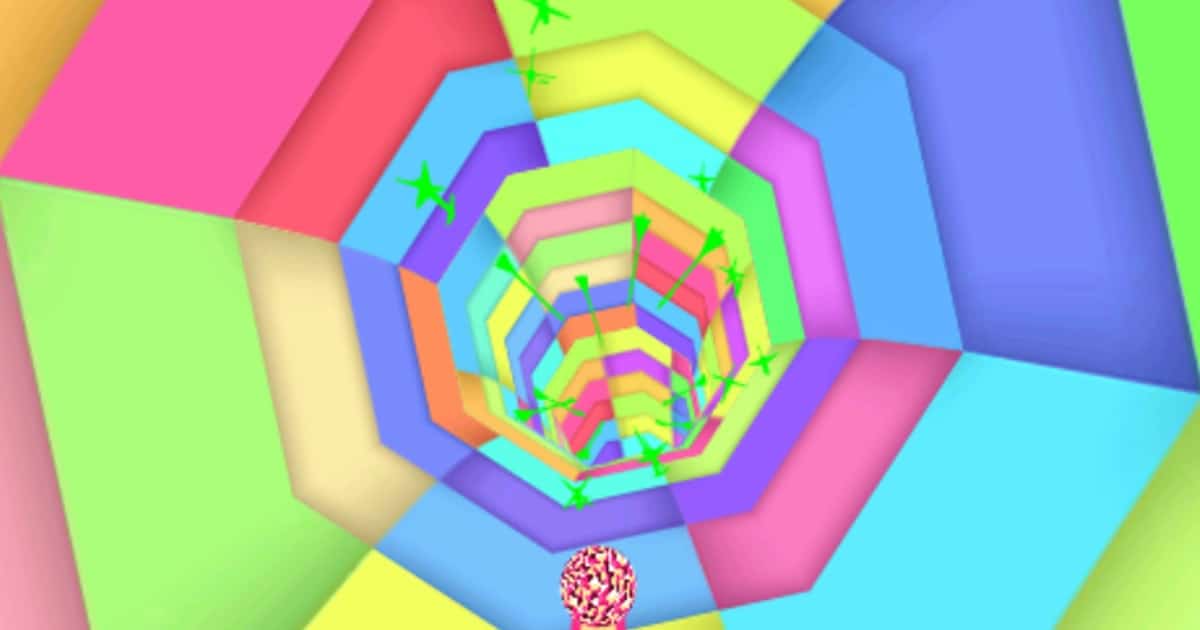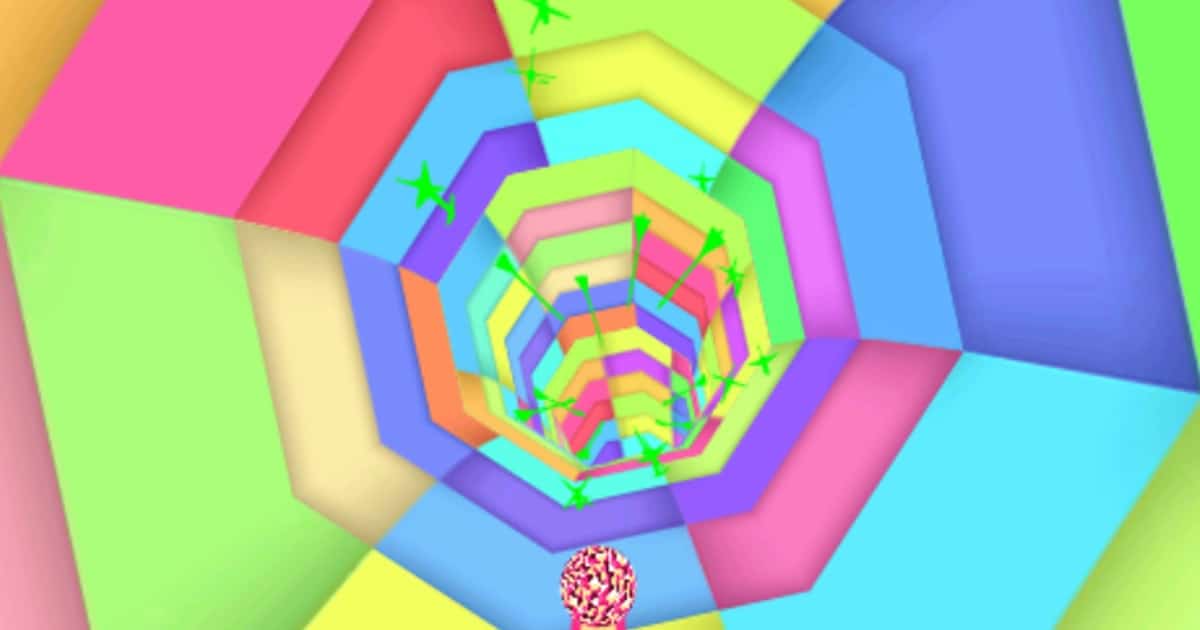 The second episode of the famous hit Color Tunnel is here!
Since you love the first edition – Tunnel Rush – so much, don't miss this latest one. Greatly inspired by Slope and Run 3, this game asks players to control a ball and reach the end of the tunnel without colliding any obstacle on the way.
Are you confident in your navigating skills?
Hit PLAY and see how far you can go!
Overview about Color Tunnel 2
In Color Tunnel 2, you're given a ball.
Let's continue the colorful and dazzling adventure in the second installment. The familiar tunnel with constantly shifting colors is awaiting you, so it's not time to feel dizzy. In this running game, your ultimate goal here is to move the ball throughout the long tunnel as far as possible for the highest score.
Will there be a light at the end of the tunnel?
The new edition brings you more obstacles and faster levels. Like I already said, you have to control a ball that keeps rolling down a huge tunnel full of spinning hindrances ahead. The ball moves forwards automatically, and your job is to steer the direction appropriately to prevent it from causing any crash or collision. Obstacles show up fast and sudden, so players have to concentrate highly.
Keep in mind that the tunnel changes colors all the time and speed increase as well. Make fast decision and stay in the journey till the very end. Have a look at the top of the screen to check your score. The longer you survive in the game, the more points you will gain. Try to complete each level with 3 stars. In addition, click on the trophy icon to see all the challenges you need to conquer. Collect more gems to unlock a collection of different balls in the Shop.
In Color Tunnel 2, you can choose between endless challenges or by stages.
Features:
Colorful 3D graphics
An endless level filled with various obstacles
Thrilling stages with many challenges
Intuitive controls
Fast-paced and addictive gameplay
Release Date:
Color Tunnel 2 was released on November 14, 2019.
Platform:
Players can enjoy this game on any web browser instead of downloading it.
Developer:
This game is a great work of GameApp Studio.
But, there are also some sources saying Color Tunnel 2 was developed by Royale Gamers or Great Games.
Controls:
Like any other endless-running games, you can use the left and right arrow keys to move around the tunnel.
Walkthrough:
Before taking on your mission here, check this walkthrough video:
Enjoy this never-ending tunnel full of colors with even more obstacles to overcome. If you want to know how well you are at navigating a ball, enter Color Tunnel 2 and challenge yourself. In-game obstacles will have many different shapes and colors so you will never know what to expect. Avoid hitting those objects at all costs or your journey will be over.
Can you overcome all obstacles?
Color Tunnel 2 will test your reflex. Have fun and good luck!