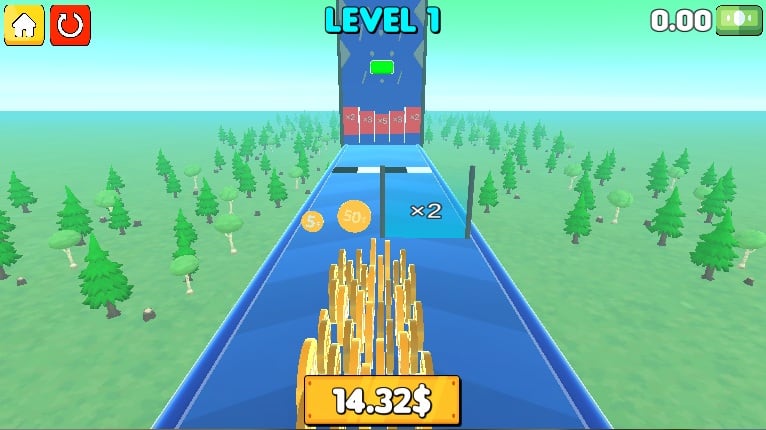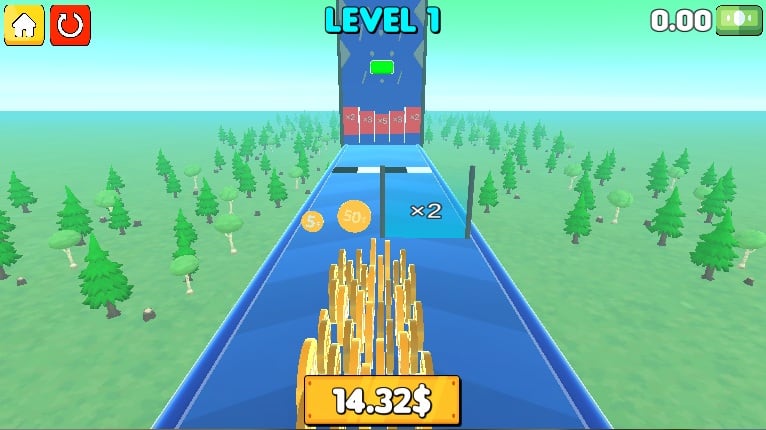 Are you feeling bored with all the fighting games?
Why don't you try Coin Royale? This fun arcade game has lots of fun to play and help you relax. If you good at calculating and want to get rich, then Coin Royale is definitely the right option for you.
Play it now and become wealthy!
How to Play?
Once starting the game, you need to collect all the coins scattered in each level. The goal is to increase your money by using math operations. Move your coins and choose the most profit sides (multiplication and addition). Be careful of the doors with division and subtraction, or your money will decrease for sure. Plus, also watch out for some discounts and taxes!
While rolling coins on the platform, make sure to dodge over obstacles that will gradually come to your way. In order to get the best profit, the key is to do a quick math operation. Unlock all the new skins from the shop using your collected coins.
Play this hyper-casual game now and have fun!
Features:
Many coin skins to unlock
Simple gameplay with math operations
Colorful graphics and relaxation element
Intuitive controls
Suitable for everybody
Release Date:
The game was published on March 29, 2022.
Platform:
You can play Coin Royale for free on PC and mobile.
Developer:
It was developed by Masked Games.
Controls:
You can make the movement with the mouse, left/right arrows, or AD.
Play Coin Royale at slopegame.com for free!