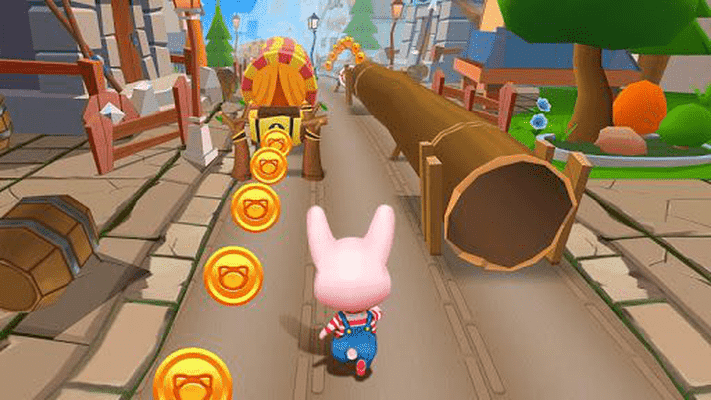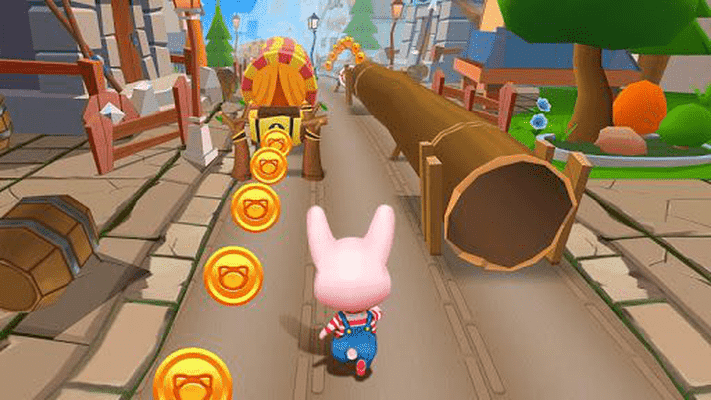 Want to enjoy hours of fun with a ginger cat and his friends?
Jump into Cat Runner and join him in a fun adventure!
Accompany your kitty to collect gold coins scattered on an obstacle course, dodge fast cars and trains as, and explore new worlds. There are plenty of great things waiting for you in this endless runner game.
Quick, quick, let's start running now!
How to Play?
If you've played Angry Gran series, Temple Run or Subway Surfers, then you'll realize that Cat Runner has similar gameplay to those. In this title, you will take control of an extremely naughty cat. Your task includes running non-stop, avoiding obstacles on the road, collecting a lot of gold coins, and escaping from the chase of police.
Hop on a skateboard to run faster!
Besides, there are still many other interesting tasks.
Cat Runner also offers many different animal characters to choose from, such as unicorns, puppies, and more; each species has unique running styles. The game has additional upgrades such as magnets, double points and jet engines. In addition, you will have the opportunity to compete with other opponents as well.
Features:
A cool endless running game with a cat
Eye-catching 3D graphics
Many scenery on the track
The course full of obstacles
Lots of items to unlock (animal characters, accessories, and themes)
Release Date:
The game was published on December, 2018.
Platform:
You can play Cat Runner for free on PC and mobile.
Controls:
Jump, move left/right, and slide down with the arrows.
Walkthrough:
Run with an incredible speed and get all the bonuses. Let's play today and see what high score you can get and how far your record is in Cat Runner!