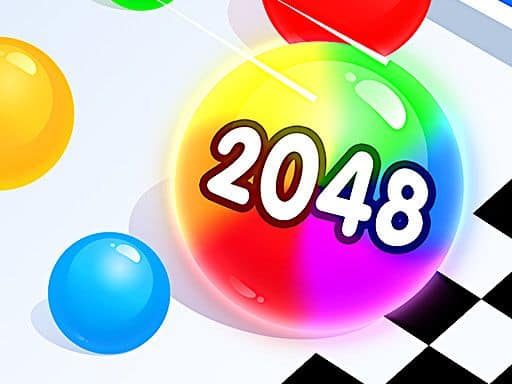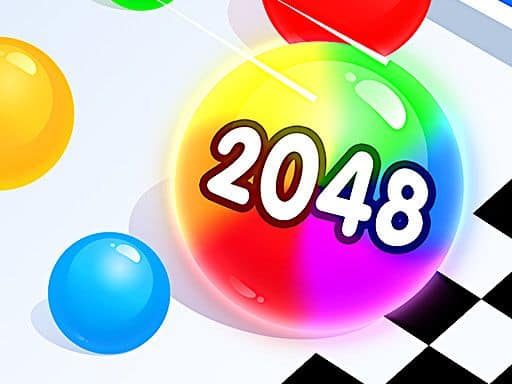 We all know 2048, but what is Ball Merge 2048?
Combine the cool math puzzle game 2048 with a casual ball rolling game. This is action puzzle game in which you need to merge balls with the same number and color to level up the ball. If you want to test your intelligence or have nothing to do, you can come here and try Ball Merge 2048. Find out the same numbers and merge them to see what number you will get.
Let's get started!
How to Play?
In Ball Merge 2048, you will start with the ball #2. To enlarge your ball, you need to match it with another ball #2. Keep increasing the value of your ball by doing multiplication. Try to get the ball 2048 before reaching the finish line by collect the same balls to complete the stage with the highest score.
Watch out for bridges and spikes while crossing bridges. The higher up in levels that you play, the more difficult it becomes to win. To receive the reward, you must complete all of the tasks and reach the finish line.
Keep an eye out for any obstructions in your path.
Features:
Bridges with full of spikes
Lots of hats for ball decoration: Santa hat, Aboriginal hat, Witch hat, deer horn, etc.
Various ball skins to change
Many terrains to challenge you
Release Date:
The game was published on February 4, 2022.
Platform:
Play Ball Merge 2022 on both your desktop and mobile device.
Controls:
Navigate the ball with the left mouse or left/right arrows or AD.
Walkthrough:
Try to reach the highest peak by reaching the ball number 2048.