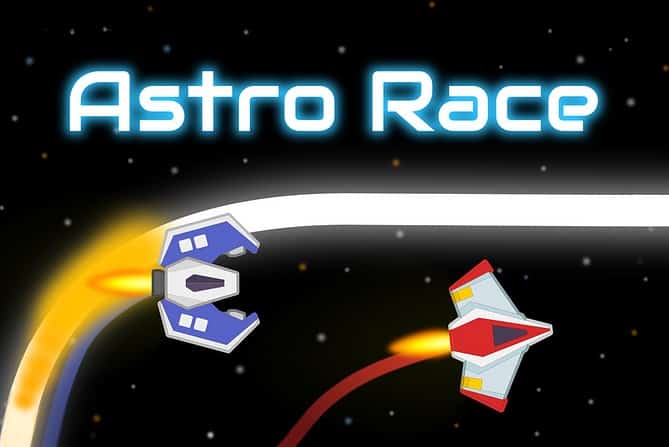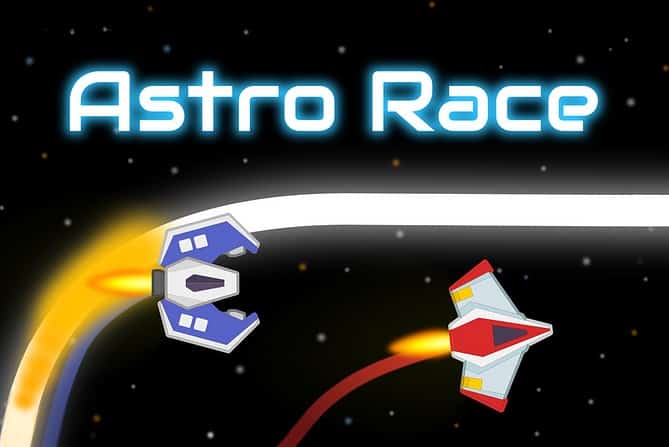 Astro Race is an enjoyable game of space in which you will race against AI opponents and unlock lots of upgrades.
Take control of a super-fast spaceship! Select your circuit and get ready for most challenging races ahead. Are you good at navigating a spaceship? Keep it moving at maximum speed for as long as possible!
You can customize your ships by unlocking new colors and ships!
How to Play?
This cool retro racing game involves drifting with a miniature spaceship. You begin in the noob league; in order to progress in advance, you need to win races. Drift your aircraft along the track's edges in an effort to power up your boost bar.
Activate your spaceship's speed to accelerate and outpace your opponents by pressing the Space button once the boost bar is full!
To get dash points, steer the spacecraft and perform some wacky drifts in space. Never run into other players or the circuit's edges. You can play on a variety of various tracks and finish five laps on each one.
Fighting!
Features:
Fun space racing game
Space-themed race with 4 players
Featuring AI opponents and many upgrades
Cool retro minimalistic graphics
Interesting gameplay
Release Date:
This game was released on December 3, 2022.
Platform:
Astro Race is available for playing on desktop and mobile devices.
Developer:
Exodragon Games developed Astro Race.
Controls:
 Move with AD or the ←→ arrows.
 Boost with W or the ↑ arrow
Walkthrough:
Will you be able to surpass all opponents in Astro Race?
Challenge yourself and unlock various spaceships!