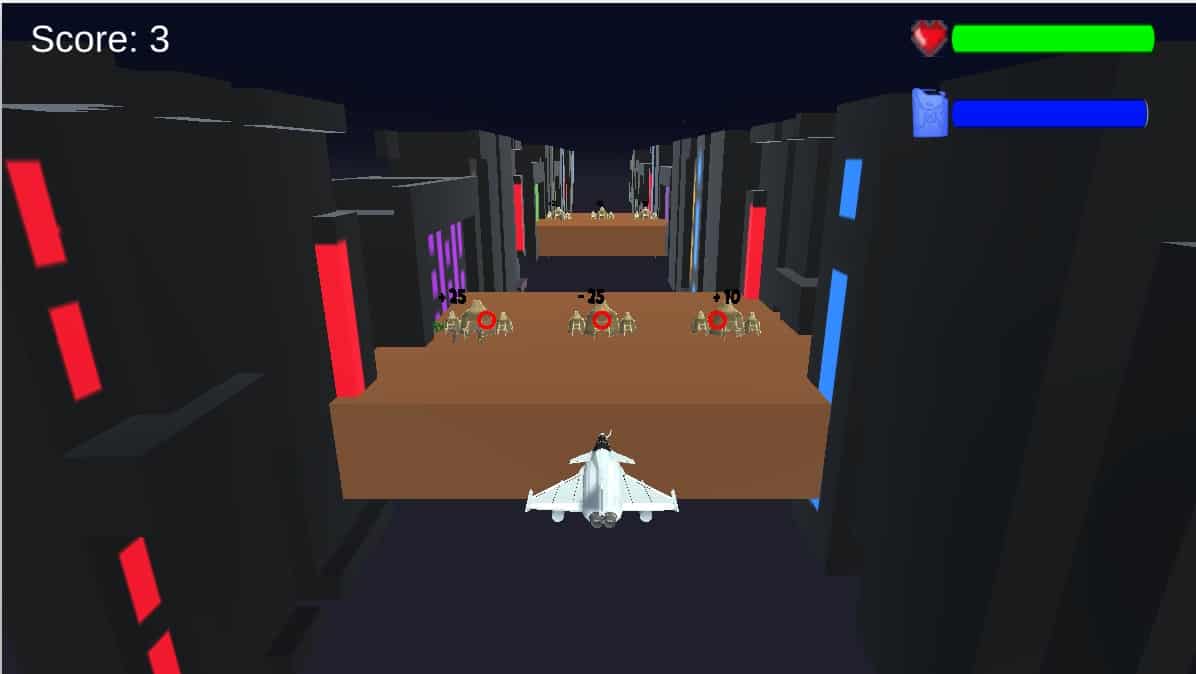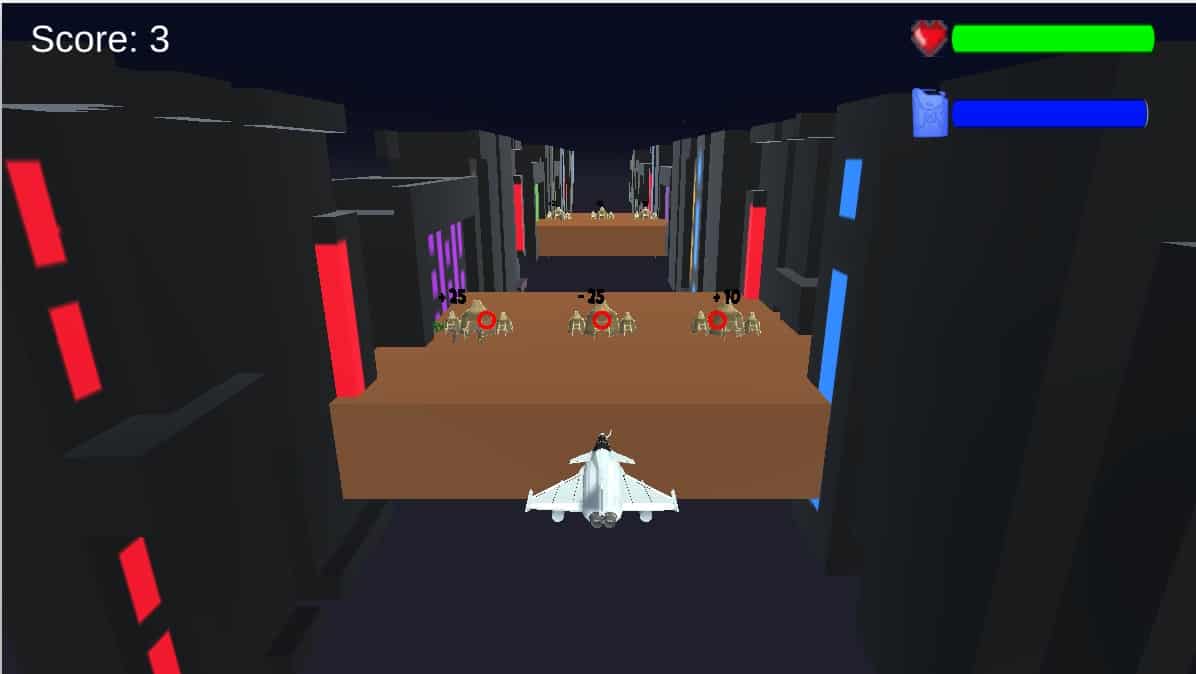 Not all battles are the same, and nothing can compare to air combat!
If you want to experience the real fascination and charisma of air combat, join us in this new game – Sky Warriors. After all, we have at least once fantasized about flying like a bird and dominating the sky.
You now have the chance to fulfill your dreams here!
Engage in the most epic fight either by yourself or with your squadron for the victory.
How to Play?
Sky Warriors is a fantastic 3D game with a cool aircraft and plenty of deadly obstacles. While on the way collecting fuel for your aircraft, make sure to dodge all the threat that may cause explosion to your craft. To finish the primary objective, it's a must to shoot all of the bases of the enemy.
Fly through the air while shooting down all opposing ships and aircraft. In order to survive as long as you can and improve your score, accumulate fuel, ammunition, and health. Keep firing bullets and dodging the enemy attack to get one spot in the Leaderboard.
Are you ready for the battles?
Hit the START button and take action!
Features:
Awesome aircraft shooter game
Lots of dangerous obstacles
Epic 3D graphics
Addictive, challenging gameplay
Intuitive controls
Release Date:
This game was released on December 4, 2022.
Platform:
Sky Warriors is available for playing on desktop and mobile devices.
Developer:
Vedant Singh developed Sky Warriors.
Controls:
 Move with the arrows
 Shoot with ASD
Beat yourself and gain the highest score in Sky Warriors!