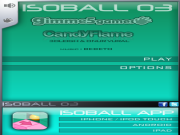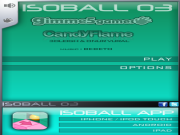 Once you have ever unearthed the first launch and previous installments of Isoball, Isoball 3 will easily fall into your target. This last update is here and waiting for your action. Nothing is more awesome than plunging into new traits here. Get ready? Let's try!
It's amused to know that the game is created as a series of puzzles which knock your socks off. In reference to the crucial job, each one asks players to choose suitable items in different shapes and arrange them in a certain way to smooth the ball's route to the small hole (its destination). It's noteworthy that the mentioned items are limited, so it's important to have the suitable choice to make the right path for the ball.
Come on! It's fitting time to express your wonderful solutions to challenges in Isoball 3. Ready? Go now!
How To Play
The left mouse is used to play the game.