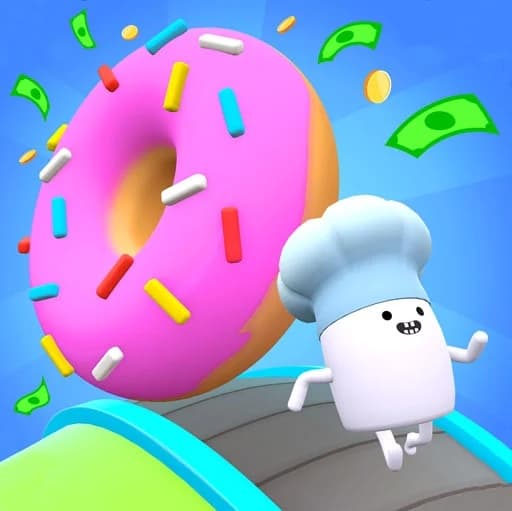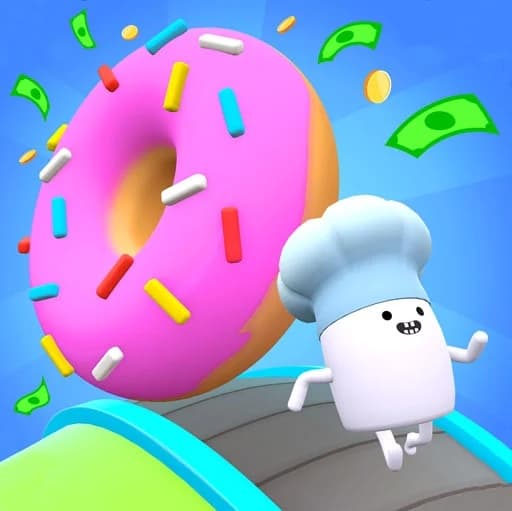 Welcome to Donut Stack, players!
In this fun running casual game, you need to manage a new business that will bring you a lot of money. That's making kids' most favorite dessert – donuts. Walk on the platform and collect all necessary materials to come up with the most delicious doughnuts in the world and deliver to your customers.
Hit PLAY and start your business now!
How to Play?
As soon as entering the main arena, your first mission is to collect raw materials to create donuts a variety of donuts. While running on the road, be careful as there are lots of obstacles to avoid. Otherwise, they can steal your donuts as well as destroy your efforts.
You will find plenty of special machines that can help you make sweet buns, from simple baking to decorating them with various toppings. Try your best to bring your finished donut stacks to the finish line where your customers are waiting and gain as much money as possible.
Later the money can be used for advanced upgrades!
Features:
Tasty and ultra-casual game
Variety of raw materials for donut making
Lots of donut toppings for selection
Plenty of obstacles to avoid
Nice graphics and simple gameplay
Release Date:
This game was released on September 19, 2022.
Platform:
Donut Stack is playable on your desktop or mobile/tablets.
Developer:
Global Mobi App LC developed Donut Stack.
Controls:
Navigate donut stacks with the left mouse.
Walkthrough:
Call your friends and family and join the doughnut-making journey in Donut Stack!