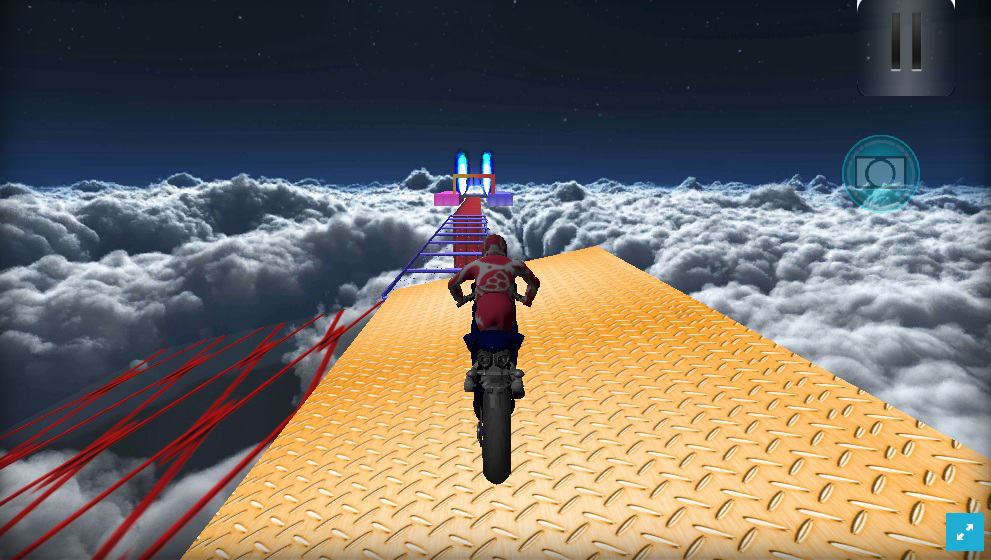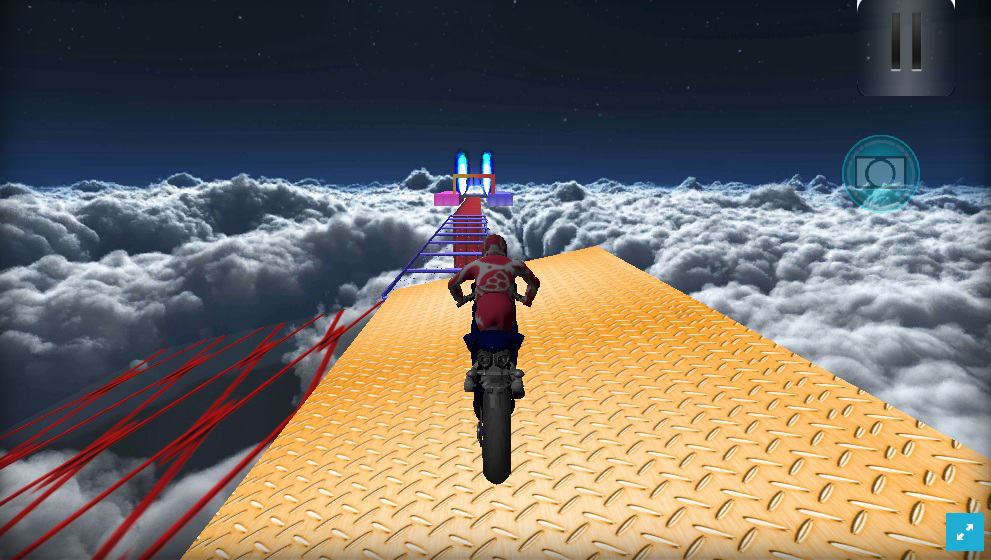 Are you a fan of free bike racing games?
Bike Stunts Driving brings you real biking scenarios with extreme challenging impossible tracks in the sky up high. In this new bike simulator, players need to conquer the tough stunts with super motorcycles, heavy bikes, and trail bikes.
So, what are you waiting for?
Time to offer yourself a crazy adventure where you can hone in your riding skills, as well as test your strategies and patience!
How to Play?
Set foot in Bike Stunts Driving, you need to firstly select a bike from a variety of choices for the upcoming race. Then, you will be taken to the main arena – moving on the path, quickly accelerate and drive at a full speed to the finish line.
Be careful of the platforms as you can fall anytime!
While driving on different challenging ramps, make sure to watch out for dangerous traps swinging and not to fall off the ramp. Once you successfully reach the end goal, you can proceed to the next level and earn cash.
The more cash you attain, the more motorcycles you can unlock.
Features:
Fun motorcycle racing simulator
Lots of different challenges
Plenty of cool bikes to purchase
Incredible 3D graphics
Challenging gameplay
Release Date:
This game was released on October 13, 2022.
Platform:
Bike Stunts Driving can be played both on desktop and mobile devices.
Developer:
BestCrazyGames.com developed Bike Stunts Driving.
Controls:
Drive your bike with WASD or the arrows
Change camera view with C
Challenge yourself in Bike Stunts Driving and perform impossible stunts to dominate the arena of bike racing.